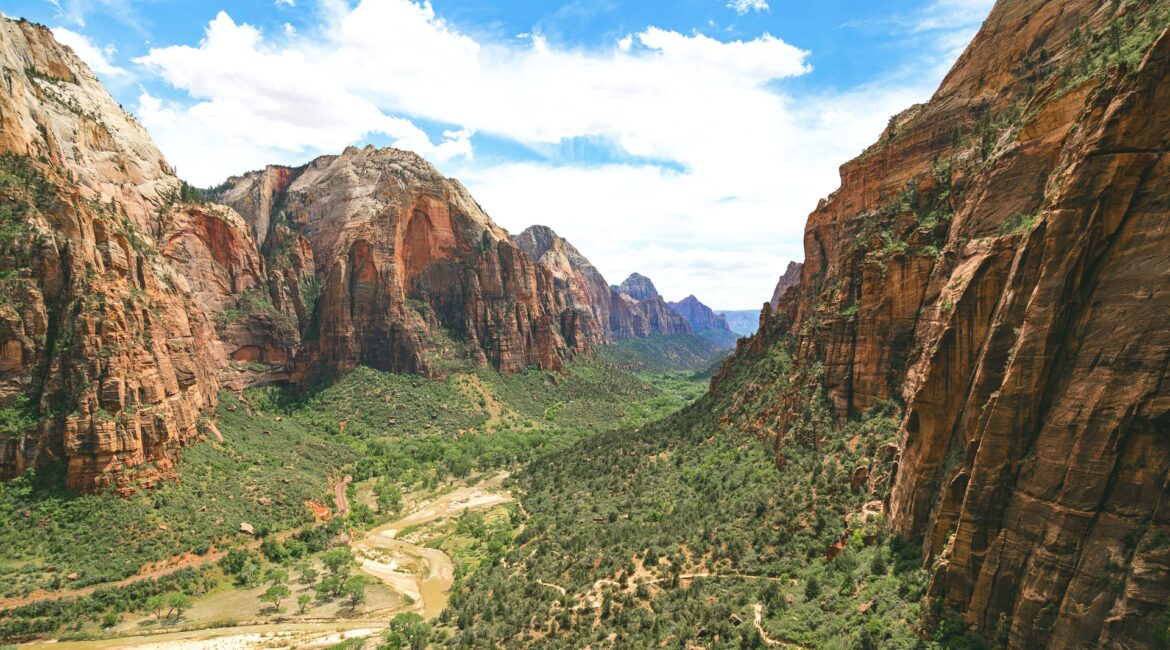 6 Reasons To Visit Zion National Park
If you're looking for an otherworldly experience while on vacation in Southern Utah, Zion National Park is the place for you. This Utah park is full of red rock canyons, cliffs, and mesas. It's also one of the top most visited National Parks in the United States.
Here are six great reasons to visit Zion National Park.
1. The Scenery
Zion National Park is known for its unique and beautiful landscapes. The red rocks contrast sharply with the green trees and blue skies. There are plenty of hiking trails that wind through canyons and up cliffs. You can even take a scenic drive through the park.
2. The Wildlife
Zion National Park is home to a variety of wildlife, including bighorn sheep, deer, and even mountain lions. Keep your eyes peeled while you're hiking and you might just spot one of these animals.
3. The History
Zion National Park has a long and interesting history. Native Americans have lived in the area for thousands of years. The first European settlers arrived in the 1800s. The park was officially established in 1919.
4. The Hiking
There are over 150 miles of hiking trails in Zion National Park. Whether you're looking for a short and easy hike or a multi-day backpacking trip, you'll find what you're looking for here.
5. The Camping
Zion National Park is a great place to go camping. There are plenty of campsites to choose from, and you can even camp in the backcountry if you're feeling adventurous.
6. The Stargazing
Zion National Park is one of the best places in the country for stargazing. The night skies are clear and there is very little light pollution. You'll be amazed at the number of stars you can see.
Looking to visit Zion National Park and need a place to stay? That's where Vintage Vacations comes in…
At Vintage Vacations, you can escape the ordinary and find your paradise by booking your stay at our luxurious Spanish Hacienda that is located conveniently within close proximity to Zion National Park, Bryce Canyon, and the Grand Canyon.
Click here to book your stay!
If you have any questions, feel free to contact us or leave a comment below.