ESCAPE THE ORIDNARY AND ENJOY LUXURY
A tranquil oasis in the desert
With its stunning architecture and lush surroundings, our Hacienda is the perfect place to relax and escape the hustle and bustle of everyday life while enjoying the beautiful nearby nature and wildlife of Zion National Park, Bryce Canyon, and the Grand Canyon. 
Our Hacienda is the perfect place for a getaway, family vacation, events, retreats and more. Come experience the beauty and tranquility of our Spanish Hacienda located within close proximity to four major National Parks. 
WEDDINGS AND EVENTS
Weddings, receptions, events, and birthdays
OUR SERVICES
Check out our services

Food & Catering
We'll work with you to create a food menu that everyone will love.

Massage Therapy
Get a massage and enjoy a truly pampering experience while soaking up the stunning views of the surrounding area.

WiFi
Enjoy free WiFi with unlimited high speed internet access.

Swimming Pool & Spa
The perfect place to escape the heat of the day and enjoy a refreshing swim in our pool or relax in our spa.
FROM THE BLOG
Check out our latest articles from the blog
OUR GUESTS LOVE US
What our guests are saying about us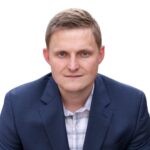 The place is absolutely incredible! My wife Lacy and I did our wedding ceremony and reception here and it couldn't have gone better! They literally thought of everything when building this Spanish Hacienda... The place is spacious, luxurious, and had plenty of room for my entire event making it the most memorably day of my life. It has an amazing pool and spa with incredible surrounding scenic views making it feel like a hidden desert oasis.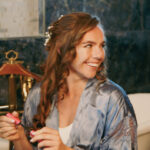 The most beautiful wedding venue you can imagine. We did a morning ceremony and the architecture was just glowing. It made our decorating so simple, and elegant since the place was gorgeous and in such pristine condition. Everything went really smoothly, the host thought of everything and the venue was so clean when we arrived. The spaces were well planned and we were able to have an intimate family ceremony then transition into a big reception and the venue was perfect for both. From the views, to the pool, to the master suite, it made it an incredible, luxury experience that can't be matched.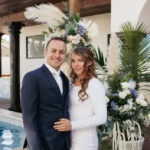 Never expected such an incredible venue. We were planning on a small backyard wedding, but once we saw this we couldn't pass it up. The red mountains in the background gave us the feeling of home and the desert that we wanted, but the venue elevated that and made it luxurious and memorable for everyone that came. The design was perfect for what we needed. We were able to host our families, and friends that traveled. Really couldn't have imagined it going better.